VIRTUAL SEEDY WEEKEND
Due to the ongoing restrictions and precautions of the COVID-19 world we live in, we are having a Virtual Seedy Weekend.
The seeds are free to all members,  but donations are gratefully accepted.
Non-members can participate by purchasing a membership (click here). A membership would make a great Valentine's Day gift!
Our Seedy Weekend pick-up date is tentatively scheduled for February 20 and 21 (if restrictions allow), but if you'd like to curbside pick-up your seeds at an earlier date, we may be able to make that happen for you.
We have a lot of vegetables, tomatoes, pumpkins, peppers, herbs, sprouts, melons and annual flower seeds to give away so don't be shy.
Remember last year how a lot of suppliers ran out due to the increased demands with the lock-down?  This is a great opportunity to get your seeds in a timely manner and get them for free.
If you happen to know the particular variety or colour of vegetables or flowers you'd like, we might be able to make that happen too, so include that information with your order.
Order up to 25 different seed varieties and we'll do our best to fill all the orders on a first come first served basis.  If you have little gardeners you want to engage, let us know and we'll see what we can do to interest them.  We also have seed tapes for some of the vegetables if that's your preference.
See the complete list below. Email your order before February 15th to:  pj@galthort.com   You will receive an email indicating that your order has been received.  If you don't get a response within 24 hours, email again to bpgagne@rogers.com   Orders will be filled as they arrive so order early.  
Happy Gardening in 2021!
Annuals:
Amaranth
Aster
Black-eyed Susan Vine
Cosmos
Cypress Vine,
Forget-Me-Not
Four O'Clocks
Geranium
Hollyhock
Hyacinth Climbing Beans
Marigold
Milkweed
Morning Glory
Nemophila Baby Blue Eyes
Passion Flower
Penny Blacks
Petunia
Poppy
Snapdragon
Sunflower
Sweet Pea
Sweet William
Wildflower Medium or Small
Wildflower Lg
Hummingbird Mix
Wildflower Lg Sun Mix
Wildflower Lg Shade Mix
Fruit: (limited quantities)
Cantaloupe (Delicious, Hale's Best Jumbo, Hearts of Gold, Honey Rock, Minnesota Midget)
Asian Melon Sakata Sweet
Ground Cherries
Watermelon (Early Canada Improved, Garden Leader Monster, Sugar Baby)
Tomatillos
Herbs:
Basil-Cinnamon
Basil-Sweet
Cat Grass
Catnip
Chives
Cilantro
Dill
Dill-Fern Leaf
Lemon Balm,
Oregano
Parsley-Curly
Parsley-Evergreen,
Parsley-Italian
Rosemary
Sage
Tarragon
Thyme
Peppers: (limited quantities)
Cayenne
Habanero
Italian
Marconi
Santaka
Serrano
Super Chili
Sweet
Sweet Banana
Sprouts:
Alfalfa
Broccoli-Brassica Blend
Red Clover
Red Lentil
Mung Beans
Oriental Mustard
Quinoa-White
Radish-Kaiware
Spring Salad
Super-Spicy Lentil Crunch
Tomatoes: (limited quantities)
Beefsteak
Better Boy
Big Beef
Bonnie Best
Garden Leader Monster
Independence Day
Manitoba
Mortgage Lifter
Patio Choice
Principe Borghese
Rainbow Blend
Rio Grande
Roma
Rutgers
Starfire Improved
Sub-Arctic Plenty
Yellow Pear-Shaped
Vegetables: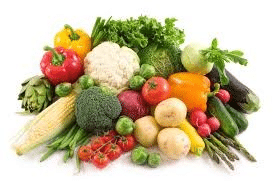 Asparagus
Beans (green, yellow, Pole, bush etc.)
Beans Fava
Beans Tongue of Fire Italian
Beans Broad
Beans Burgundy
Beans Scarlet Runner
Beans Rattlesnake (might be fun for kids)
Beans Romano
Beets
Broccoli
Brussel Sprouts
Cabbage
Carrots
Cauliflower
Collards
Corn
Cucumber-Regular
Cucumber-Burp-less
Cucumber-Pickling
Daikon Radish
Eggplant
Endive
Garlic (bulbs)
Ground Cherries
Kohlrabi
Lettuce (several varieties and mixed greens)
Okra
Onions
Pak Choi
Parsnip
Peas-Sweet
Peas-Snow
Peas-Edible Pod
Pumpkin-Small Sugar
Pumpkin-Jack-O-Lantern
Pumpkin-Giant
Radish
Rutabagas
Spinach
Strawberry Spinach
 Squash (Spaghetti, Early Prolific, Italian Marrow, Butternut, Table Queen, Buttercup)
Swiss Chard (Bright Lights, Ruby Red, Fordhook Giant)
Turnip
Zucchini